4 Benefits of Window Shutters
6/6/2022 (Permalink)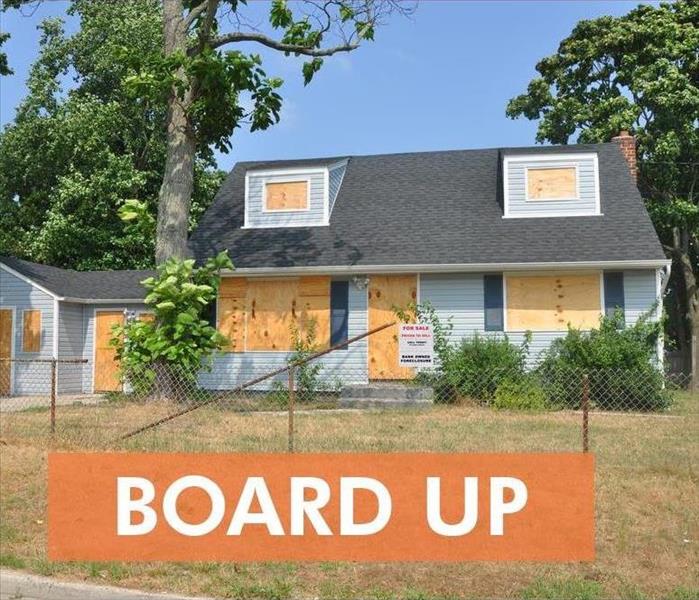 Board up your windows in your Collingdale, PA home. This could avoid moisture from slanting rain out of windows and prevent them from cracking.
Window Shutters Have 4 Advantages
Protecting your home in Collingdale, PA, from damages caused by high winds can take a few different forms. The most logical and permanent protection involves a durable siding such as professionally installed vinyl or aluminum siding or, even better, a brick facade. The next step is to look for window protection, and this could come in the form of shutters, which have the ability to improve your home in several ways.

1. Nice Looks
With many different styles to choose from—paneled, louvered, board and batten, and Bermuda— a window covering on the exterior of your home can add a certain appeal and even improve property values. You can choose from a variety of materials such as cedar, basswood, vinyl, and faux wood.

2. High Winds Protection
If you are worried about storms, it doesn't hurt to put up a covering over your windows. This could prevent windows from cracking and it might even keep out moisture from slanting rain. Storm shutters offer powerful protection from extreme weather.

3. Privacy
You probably don't want people peering into your home, so putting a solid covering over the windows can only enhance your level of privacy. This creates a cozy feel for your castle even on the stormiest nights.

4. Energy Efficiency
A shutter system over your windows is a good way to control the cold coming into your home and the heat leaving your home in the cold months, and vice versa in the warm months. This also allows you to control the solar radiation coming into your abode, which can make a big difference in your comfort level.

Storm protection takes on many guises, but if your home is impacted by wet weather be sure to reach out to a professional storm mitigation team. Highly-trained technicians can take care of water damage and restore your home to its original condition, even after high winds have come through.