Emergency Preparation: Ensuring Commercial Generators are Maintained
1/11/2022 (Permalink)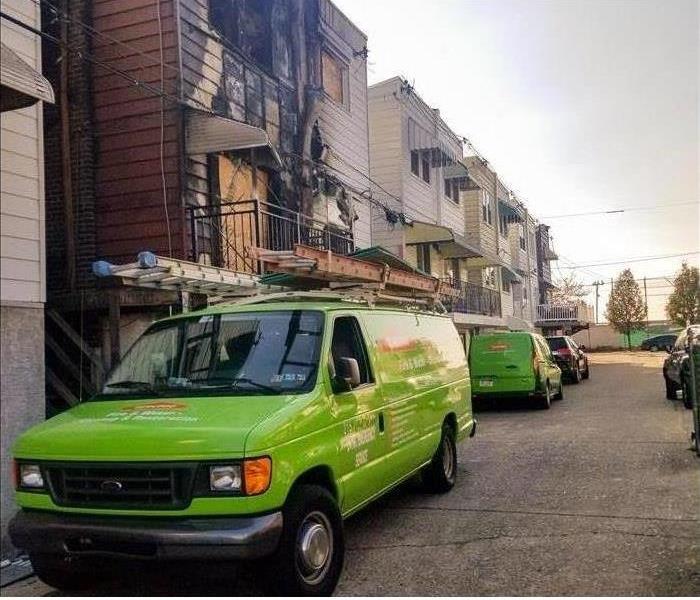 SERVPRO is here to help in your time of need. We are storm damage restoration experts who are available 24 hours a day to respond when you need us.
Emergency Preparedness: Keeping Commercial Generators In Working Order
A generator is a pivotal piece of machinery for many businesses, especially medical and manufacturing practices. These tools ensure that a business can maintain operations in the event of a power failure, and whether for safety concerns or production value they must be maintained. Failure to perform adequate maintenance can lead to a litany of issues, but there are four that are the most common.

1. Battery Failure

The leading cause of generator problems is battery failure. Failure occurs because a battery has not been charged properly or it needs to be replaced due to age. Most failures can be avoided by making sure that all cables, chargers and batteries are checked regularly and that their condition remains in good standing.

2. Leaks

Generator leaks are common and usually preventable through routine maintenance. These leaks can occur in the fuel, oil or coolant lines. Those leaks occurring in the coolant line are likely due to a block in the hoses leading to the heater. However, all leaks are preventable with regular checkups.

3. Low Fuel

Another common problem is faulty fuel gauges leading to low fuel. In order to avoid this issue, you can get in the practice of manually checking fuel tanks and having additional fuel storage on hand at your facility.

4. Starting Issues

If your machine is not set to auto, then it will not start up when a power outage occurs. However, if this is not your issue, then you can try a manual reset of the system. If that fails to work, then you can contact a storm preparedness specialist in the Sharon Hill, PA, area to figure out other possible causes.

A generator can be a potential life-saver, both figuratively and literally, for many business owners. However, these machines do have their kinks and must be regularly maintained to function correctly in the event of an emergency.