5 Steps for Flushing a Water Heater
12/9/2019 (Permalink)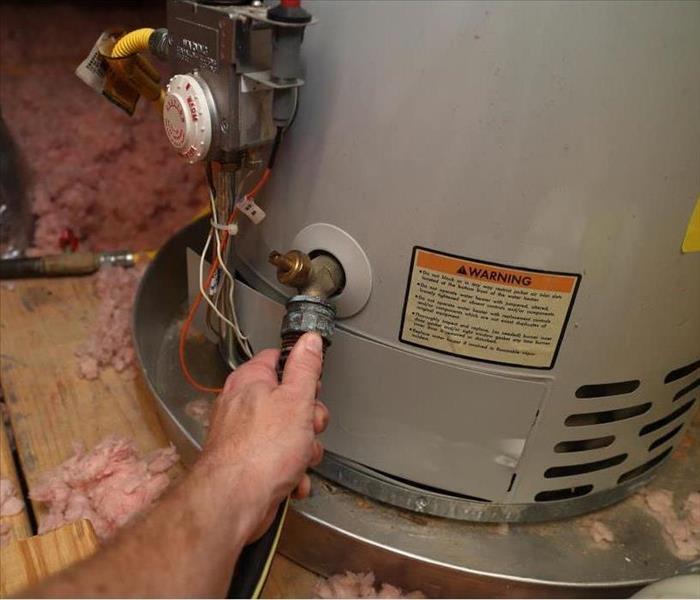 When flushing your water heater it's important to follow the correct procedure to avoid causing damage to the unit
5 Steps for Flushing a Water Heater
There are a number of reasons you may want to flush a water heater in your Philadelphia, PA, home. This can be an important part of keeping your heater in working order. Here are five steps to follow.

1. Turn the Heater Off
When performing a water heater flush it's important to turn the unit off before starting. This will help prevent possible injury from the pilot light or electric heating element.

2. Prepare the Drainage Space
Connect the hose to the tank and place the open end into a drain or other area that can handle any water or sediment removed by the flush. Many people run the hose into a driveway, or drainage ditch. If you can't direct the water outdoors you may choose to use a large bucket.

3. Flush the Heater Tank
Now it's time to flush the water heater. Open the drain valve to release the water in the tank. You may also want to turn the hot water faucet in the kitchen or utility sink on to help with the flow. After the first flush you can turn off the water supply line and allow the tank to drain until empty. Repeat this process as needed to ensure all sediment has been washed out of the tank.

4. Inspect the Unit
Once the tank has been flushed and any sediment removed you may wish to inspect it for damage. A damage unit should be repaired or replaced according to manufacturer's instructions. If there is any water damage to the area around the tank a restoration professional should be called.

5. Refill the Heater Tank
Once you have inspected the tank for any damages you can refill the tank by turning the supply line back on. As air is flushed from the system you may see some sputtering action in the water coming from the open faucet, but as the tank is filled and air removed the stream should return to normal.
When flushing your water heater it's important to follow the correct procedure to avoid causing damage to the unit. If you do find damage a professional may be able to help.